Fiber Optic Cable Prices
and 4 Ways to Save Costs from Start
Fiber Optic Cable Prices
and 4 Ways to Save Costs from Start
On-demand fiber optic cable manufacturing, plus FTTH products, help build your brand and wholesale.
How much does fiber optic cable cost?
In general, fiber optic cable price can vary from $0.3 to $5 per meter ($0.09 to $1.52 per foot).
For example, a typical FTTH drop cable of 1 core is around $0.4 per meter. While a mining fiber optic cable can goes up to $3 per meter. Fiber optic cable price depends a lot on where the optical cable will be used and specifications required for each projects.
What to consider in fiber optic cable price?
In an optical communication network, engineer need to consider locations, environments, laying methods, demand capacity of data transmission, further network expansion and maintenance. All these particular requirements will result with different cable design of structure and materials.
Optical Fiber

:

is the core material. A qualified optical fiber has been tested for many times, and each optical fiber has a data report.

Sheath Materials:

generally include PE, PVC and LSZH, and each material is divided into multiple grades according to its characteristics.

Reinforcing Materials:

include metal, non-metal, tape, steel wire reinforcement, and fiber reinforcement, etc
The impact of materials on the fiber optic cable price is very intuitive. There are many kinds of materials for the production of optical cables.
4 ways to save costs from start

Step 1. Choose a correct fiber cable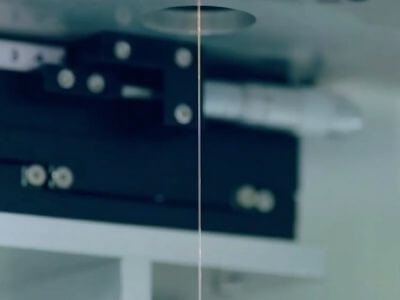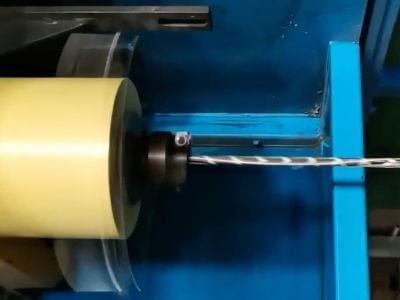 Choosing the most appropriate fiber optic cable and material requirements according to the environment is the first step. The environment in which optical cables are used is different. It is very important to select the most appropriate production process according to specific requirements.
Is the laying method overhead, through pipe or directly buried

Is it necessary to bend in use

Is it used by the sea

Is the working temperature high

Is the cable exposed under ultraviolet light for a long time

Is there a span

…
For example, an actual installation span is 80 meters, but you are getting fiber optic cable with 300 meters span from dealers, which is a total waste. And the fiber optic cable option is not optimal.
HOC has 19 years of fiber optic cable design and manufacturing, and our experts will sort out the best solution for your requirement.
Step 2. Buy from a fiber optic cable manufacturer
Following is a graph of a complete fiber optic cable supply chain. And chances are, you are buying from the downstream wholesaler or even retailer on the market at high price. Not even to mention the high price you are paying for brand premium from a brand seller.

It's rather lucky to find a supplier with factory direct sales and high-quality service. For the fiber optic cable factory can not only offer you the best suggestions and the fastest feedback in production, but also can flexibly regulate their production cycle for timely delivery.
More importantly, the link of agents and distributors is removed from supply chain, which is an undoubtedly the best price to save your costs. And HOC has been supplying fiber optic products for clients domestic and worldwide since we are in this business. So there is absolute no need to worry about delivery and logistics when dealing with them.
Step 3. A FTTH turnkey solution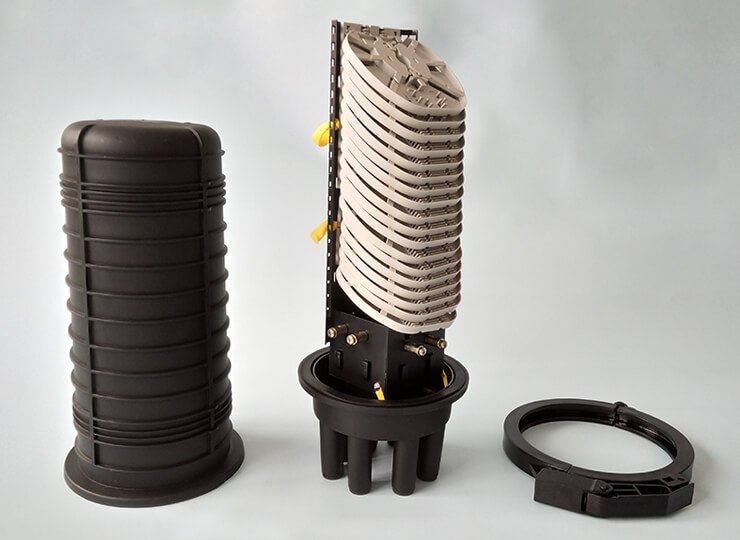 Nowadays, we are all inseparable from internet. The process of geting optical signal from one site to another is FTTX, where "X" represents the destination of network communications. And FTTH (fiber to the home) is the most common network. It's established on fiber optic cables and optical distribution products.
However, maybe you have encountered this situation. The products bought from supplier A are incompatible with the products bought from supplier B. It's a waste of your efforts to communicate with multiple suppliers. Moreover, time and money were wasted.
If there is a factory who can provide FTTH turnkey service, or they can even help design the FTTH solution, and have an lower integrated price than that of buying from factory by factory separately. You don't want to miss that save lots opportunity.
Step 4. Save on delivery optimization
As long as you are not setting the optical network right next to a fiber cable factory, the cost on delivery is something you really need to optimize. Logistics cost also affects the final fiber optic cable price you get at your warehouse.
In this case, mature solutions from an experienced supplier is essential for a perfect delivery. From the packaging size of a single product, the most reasonable use of container loading space, to the arrangement of logistics routes, these all contribute to ensure a reliable transportation and save your cost for bulk goods.
Advanced On-Demand Manufacturing Solutions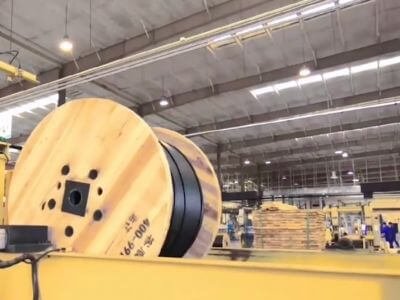 High production capacity and quick stock turnover, makes sure the most reliable supply.
FAQs About Fiber Cable Wholesale
HOC has been wholesaling fiber optic cable for 19 years and we have encountered all kinds of problems, here are the most important concerns of our customers before closing the deal.
Any benefits for fiber cable wholesale from China?
In a word, China has a much better industry chain. There may be wholesalers of fiber optic cable in US, UK and India, but HOC can guarantee that our prices and our service can be far exceeds your expectations.
How long does it usually take for me to receive the cable?
Depends on whether you want customize your fiber optic cable or not, and also the speed of customs clearance and logistics, but we can guarantee to ship regular standard adss fiber optic cable in less than 2 weeks, and we have customers in Singapore who received the goods in less than 2 weeks.
Can I come to China for Factory inspection?
Of course, but it is better to wait until the epidemic subsides. Now we support using ZOOM for online factory inspection.
What are the payment options?
You can use Western Union, which has a lower fee, or PayPal if you can accept a slightly higher fee, but please note that for new customers, we only accept the 30% T/T of the payment, or if you have been with us for years and run into cash flow pressure, we do offer OA credit.
What is the most important feature of HOC's products
Since we have an independent design team(10+ members), we accept all forms of customization, you just give us ideas or even just a word, and we can manufacture your ideal fiber optic cable for your market.