FTTH | How Optical Fiber Arrives Your Home
Although the development speed of mobile communication is amazing, due to its limited bandwidth, the size of the terminal is unlikely to be too large. And the display screen is limited.People are still pursuing fixed terminals with relatively superior performance.
That is, people hope to achieve the fiber to the home. But how does the optical fiber arrives your home from carrier's data center?
FTTx Solution
In the optical access network, there are FTTH (Fiber To The Home), FTTB (Fiber To The Building), FTTC (Fiber To The Curb) fiber to the roadside, FTTSA (Fiber To The Service Area) and so on.
FTTH
FTTH is Fiber To The Home, which refers to the direct connection of optical fiber to the ONU in end user's home from the carrier's OLT server room.
The charm of fiber-to-the-home FTTH is that it has a huge bandwidth. In addition, it is the best solution to the bottleneck phenomenon of the "last mile" from the Internet backbone to the user's desktop.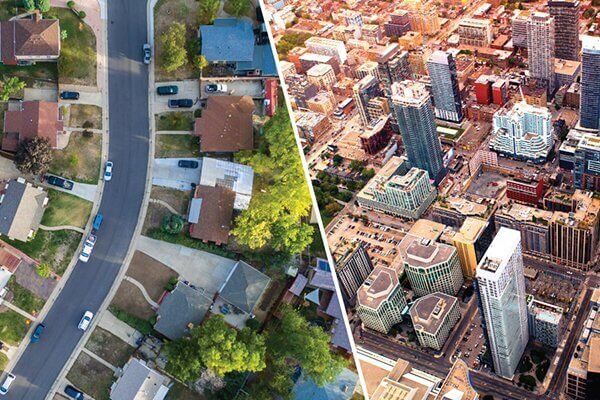 FTTH Advantages
It is a passive network from the central office to the user.
The long distance of it is suitable for carrier's large-scale operation.
Stable service carried on optical fiber.
It also has relatively flexible supported protocols because of wide bandwidth of optical fiber.
More complete functions such as point-to-point, 1.25G and FTTH methods have been developed.
How FTTH Works
The network between the OLT (Optical Line Terminal) server room and the ONU (Optical Network Unit) is called the ODN (Optical Distribution Network). And optical distribution network is composed of various equipment such as fiber cabinet, fiber splice closure, fiber optic distribution box, and optical cables. Therefore, ODN provides a transmission channel between data center and end users.
In ODN, optical cables are the most essential infrastructure for optical information transmission. Fiber optic cable in FTTH are divided into backbone fiber optic cable, distribution optical cables and FTTH drop cable.
Backbone Fiber Cable
Backbone cable or trunk cable is the feeder fiber optic cable, which refers to the section of fiber optic cable from the optical line terminal (OLT) to fiber cabinet. A multi purpose outdoor fiber optic cable is used as backbone fiber cable generally. Fiber cores of the backbone fiber optic cable can be relatively large, ranging from dozens of cores to hundreds of cores, even thousands of cores.
Laying methods of backbone optical cables usually includes pipelines duct, direct buried and overhead aerial.
Distribution Optical Cable
Distribution cable refers to the section of optical cable from the fiber cabinet to the fiber distribution box (FDB). It is normal to use outdoor optical cable as distribution cable.
The construction method of the distribution optical cable can refer to the backbone fiber cable. But we also often see neat and firm bundled distribution cables between buildings along pipes or walls in city.
FTTH Drop Cable
Drop cable is a single-core or multi-core fiber optic cable connected to the user's home. Generally, a bow type or butterfly-shaped optical cables is used as fiber drop cable. It has good performance on bending, lateral pressure resistance and torsion resistance. In addition, the simple structure of the drop cable is also convenient for stripping and on-site termination.
It is also convenient for cable laying of passing through vertical shafts, concealed pipes, exposed pipes, trunking or indoor nailing methods in indoor environments. etc. FTTH drop cable improves user satisfaction with construction.
Backbone Fiber Cable Distribution Optical Cable FTTH Drop Cable
Access To Network
In ODN, the optical cable is connected to various equipment such as OLT, Fiber Cabinet, Fiber Closure, Fiber Distribution Box, etc. After various steps such as fiber splitting, fiber splicing, connecting and testing, the optical fibers finally arrived your home.
But it is not over yet. To enable you have access to the optical network, broadband installation and maintenance engineers have to complete the fiber splicing to connect your ONU and open your terminal online service.
Conclusion
FTTH has the optical fiber is directly connected to the user's home. And its bandwidth, wavelength, and transmission technology are not restricted. Therefore, it is suitable for introducing various new services. All these features make FTTH the most ideal service transparent network and the ultimate way of access network development.
For more scenarios of FTTH, HOC (Hone Optical Communications) also have a more detailed illustration on the ODN cables and equipment for fiber to the home. You can go to FTTH Turnkey Solution to check out.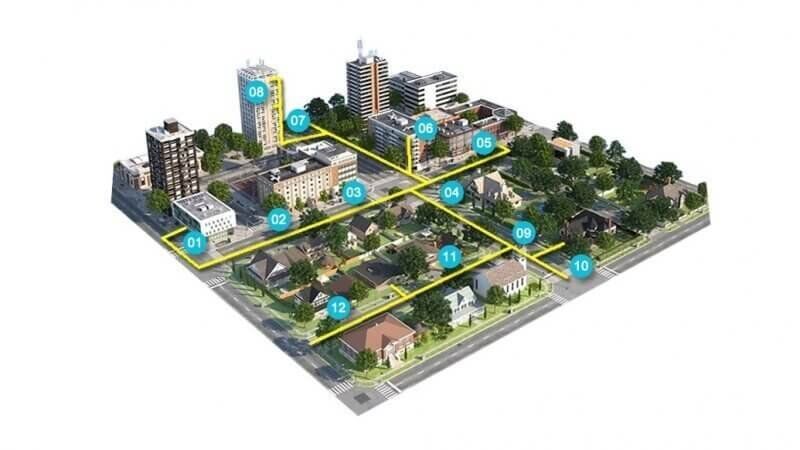 The home where you live can be various, but one thing can be sure is that no matter which section of the optical cable, we must comply with strict standards for acceptance during construction to ensure the quality of the project and provide users with higher-quality services.

Tony Lau is technical manager and co-founder at HOC. He loves writing about content optical fiber communications, specializes in fiber optic cables, FTTH turnkey solutions, ADSS cable, and ODN networks.
Here Are More Worth Reading