Power Line Fibre Optic Cable Types
Power line fibre optic cable are various composite cables and special optical cables that are used in power systems to give consideration to both power transmission and communication network. Typical fibre cable structures for power line fibre optic cable system are the OPGW and ADSS.
OPGW means optical fibre composite overhead ground wire. Optical fibres are placed in the ground wire of the overhead high-voltage transmission line to form an optical fibre communication network on the transmission line. Therefore, the OPGW optical cable has the dual functions of ground wire and communication.
ADSS is all dielectric self supporting fibre optic cable. It has no metal, tension resistance, self supporting, high insulation, non-inductive, small diameter and light weight. As a result, the ADSS cable is easy for construction and has economic efficiency.
Popular Power Line Fibre Optic Cables
All power line fibre optic cable and fittings are necessary when comes to a power line optical communication system. HOC can help you on different specifications and applications. Reach our experts for more details.
Easy & Safe to Custom Power Line Fibre Optic Cable
No matter what structure of fibre optic cables you want, based on our extensive experience, we can manufacture it.
1 – 288 Core

OS1, OS2…

G.652, G.657…

OM2, OM3, OM4…

Single mode, Multimode
Unitube, MLT…

PE, PVC, LSZH…

1km, 2km, 4km, 6km…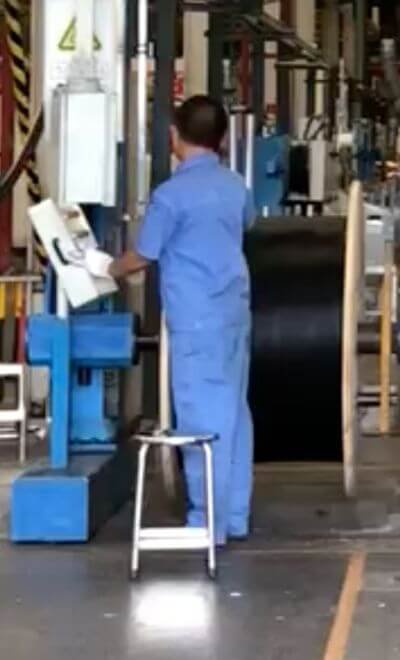 Production & Delivery Time
Depends on whether you want to do customization your fibre optic cable or not, and also depends on the speed of customs clearance and logistics, but we can guarantee to ship regular fibre optic cable in less than 2 business weeks.
Confirm fibre optic cable specs and custom details with our experts. This can be all settled within an hour.
After all details are set, make transfer of advance payment. Normally, it takes 1 day or 2 to arrive our bank account.
After payment, production will be arranged right away and we'll keep you updated. Usually it 2-3 weeks before shipping.
Frequently Asked Questions