Fibre Optic Cable Materials In Manufacturing
Fibre Optic Cable Materials In Manufacturing
On-demand fibre optic cable manufacturing, plus FTTH products, help build your brand and wholesale.
Fibre Optic Cable Materials
Optical Fibre
Single Mode, Multimode

Tight buffer fibre

G.657
Central Strength Member (CSM)
When the fibre optic cable is constructed in multi loose tube or has large fibre count, there is a CSM (central strength member) put in the centre of the cable. All loose tube with optical fibre will stranding along with the CSM.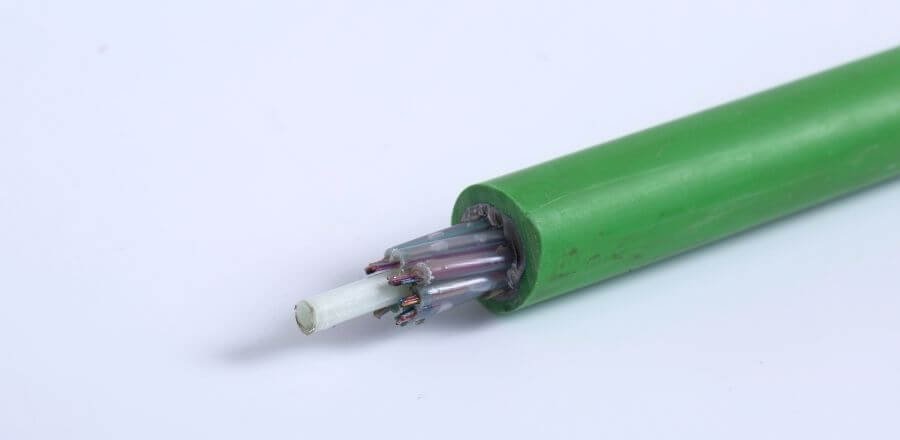 Steel Wire

FRP with Sheath
Fibre Cable Reinforcement
To ensure the mechanical and optical performance of a fibre cable in strict or harsh environment, one layer of several layers of reinforcement materials will be needed during production.
Basic protection is a steel or aluminum armouring, steel wire armouring and aramid yarn protection are common protective materials.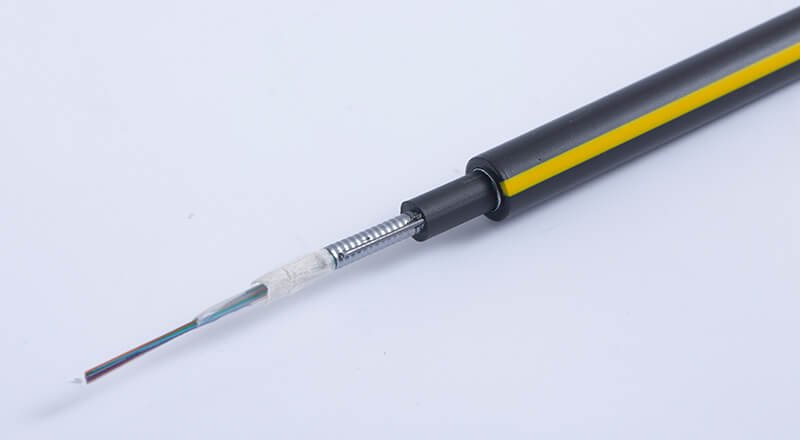 Steel Tape

Aluminum Tape

Steel Wire

Aramid Yarn
Water-blocking Materials
It is quite necessary to protect fibre cable from water damage in operations, for all underwater fibre cables and other fibre cables outdoors or in humid environment. There are mainly 3 different water-blocking materials are used in fibre optic cable.
Water-blocking Tape

Water-blocking Yarn

Fibre Cable Filling Compound
Supporting Materials
Most of fibre optic cables are installed in ducts, underground, or hanging with an extra messenger wire. There are also fibre optic cables that can be hang on its own, and this is a supporting wire besides the cable.
Other materials such as loose tube and rip cord are also indispensable for a fully constructed fibre optic cable.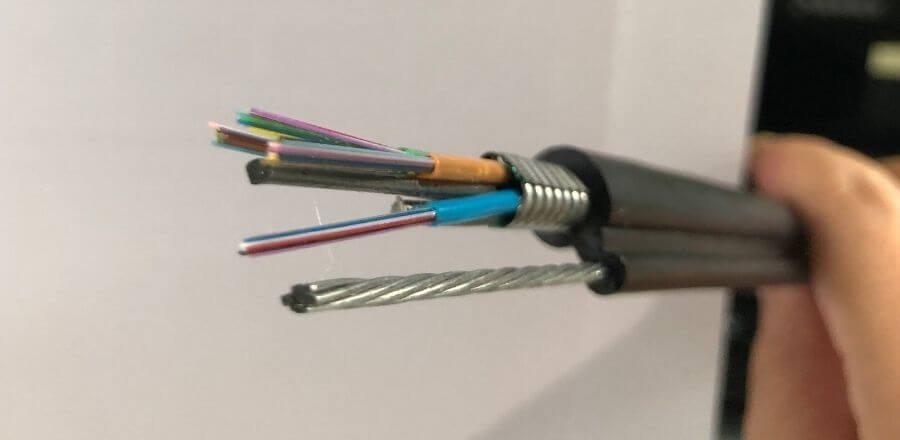 Supporting Wire

Loose Tube

Rip Cord
Sheath
Fibre cable sheath or jacket is the outside of all fibre optic cable materials, it directly contact with the external environment. So the material of the fibre optic cable outer sheath must be able to withstand the sun and rain, and not crack due to ultraviolet radiation.
At the same time, it must have certain tensile and flexural capabilities, and can withstand the abrasion during construction and the chemical corrosion in the use engineering.
PVC

LSZH

PE, MDPE, HDPE
Professional Fibre Cable Manufacturing From China
HOC helps wholesalers and brand owners fulfill their fibre optic cable wholesale by top-end turnkey manufacturing. We ensure that every process is done to the highest possible standards for our clients satisfaction.