Description
This multi core breakout armoured fibre cable is a spiral steel armored structure. Optical fibres are protected with aramid yarn in the sub unit inner sheath. All sub unit are protected by outside stainless spiral steel tube armour and another layer of aramid yarn. Outside cable PVC or LSZH sheath are available for specific applications.
It is light-weight and convenient to carry, also resistant to tension, pressure and has high strength / weight ratio.
Application
Indoor and outdoor cabling system, FTTH and user termination, Duct, manhole and building wiring
Features
Sub unit is easy for stripping and operation
Inner sheath and aramid yarn has good tensile and anti crush performance
Outside aramid yarn strength member provides excellent tensile characteristics
Spiral steel armour provides the cable enough tensile and pressure strength
Available for adding stainless steel weave mesh for further performance
Spiral steel tube and aramid yarn have great anti rat biting protection
Small diameter, good bending radius, easy for operation
Get A Quick Quote
Advanced On-Demand Manufacturing Solutions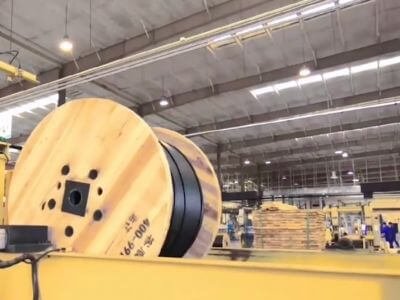 High production capacity and quick stock turnover, makes sure the most reliable supply.